Boston Monument Signs
View Monument Sign Gallery
If you want to attract as many customers as possible and increase your average ticket, putting extra effort into enhancing your storefront is a good marketing move. One of the most popular business signs that you can use to make good first impressions are monument signs.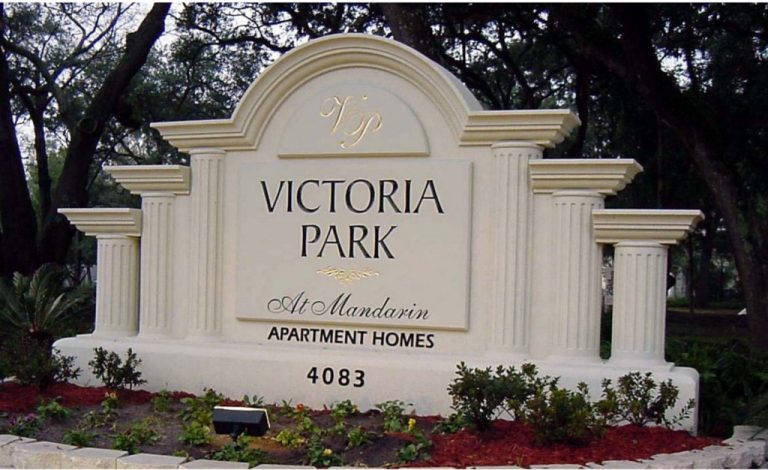 Axe Sign Company is a respected name when it comes to designing, manufacturing, and installing Boston monument signs for eye-catching business exteriors. With years of experience, sharpened skills, and high-quality equipment, our team can always provide you with durable, elegant monument signs that will improve your visibility and advantage over your competitors.
Our goal is to give you high-impact signage in the most convenient, cost-efficient way possible. With free consultations and expert advice from our signage experts, you are guaranteed to have a long-lasting, compelling monument sign that won't break your budget.
Do you want to create an entrance that will attract and impress both your new and old customers right away? Talk to our experts and start planning the best signage project now.
Call Axe Sign Company today at (617) 380-4481 for your Free Consultation with a Boston Monument Sign Specialist!
An Impressive Entrance
To gain good-paying clients and long-term business relationships, you need to make your facility as impressive as it can get. Making your exterior attractive and professional-looking should be high on your priority list, making people trust you as someone who will serve them with high-quality products or services.
One good way of impressing your potential customers right off the bat is by having a show-stopping entrance, something that Axe Sign Company is an expert at!
We have been providing businesses with elegant monument signs for a long time already. We know how to craft them in a way that will showcase each of our client's brands with a unique and captivating appeal. Depending on your type of business and industry, we have a list of monument sign materials you can choose from. This includes aluminum, brick, concrete, marble, and stone.
Additionally, you can choose to carve or etch your business name and other information on your signage structure. Utilizing digital displays is also a great way of maximizing the visibility of Boston monument signs. Even better, you can incorporate LED lighting or exterior landscape spotlights for your signage as well.
Multi-Tenant Monument Signs
Monument signs are beneficial not only for stand-alone businesses but for multi-tenant buildings and commercial areas as well. Usually installed meters away from a building's actual entrance, monument signs are good for highway advertising too. They serve as eye-catching landmarks that will tell the public what businesses or offices can they find within your building.
If you're looking to gain more traction by making your business more attractive to your potential customers, installing a monument sign will be a good investment. These elegant structures are built at eye level which makes them easy to see by passersby and people in transit.
Axe Sign Company will even make sure that as you work with us, our in-house designers will be working closely with you to ensure that the material and design of your monument sign will be perfect for your location and advertising goals. At the end of the day, we aim to give you durable signage that will serve as your high-impact 24/7 advertising tool.
Custom Signs for Every Budget
In all our years of service, Axe Sign Company has only produced high-quality signage that never failed to satisfy all of our clients. We have been upholding the highest industry standards since our foundation while exercising utmost creativity at the same time.
To ensure that our clients will gain nothing but satisfaction and attractive, long-lasting products, we work with extreme accuracy as we complete each detail of your Boston monument signs with your business personality, advertising goals, and own preferences in mind. More importantly, our signage plan is tailored around your set budget.
From finalizing the details of your design to choosing the best material to work with your goals and location, we will give recommendations that considered functionality, beauty, and affordability. With our experience, skills, and creative craftsmanship, we guarantee a durable, high-impact monument sign that will help your business reach its marketing goals.
Free Monument Sign Consultation
Presenting your brand in a unique and eye-catching way is essential in gaining a clear advantage over your competitors. One of the most efficient ways to do this is by investing in impressive entrance signage that is highly visible and attractive to your potential customers.
If you want to make your brand and location unforgettable, having monument signs at your entrance is a good way to get your presence known. Axe Sign Company can provide it for you with the utmost quality possible, delivering it at an early turnaround.
Whether you own a stand-alone business in need of a show-stopping entrance or a multi-tenant building with various offices to advertise, trust that our Boston monument signs will be the best signage solution you can find!
Call Axe Sign Company today at (617) 380-4481 for your Free Consultation with a Boston Monument Sign Specialist!